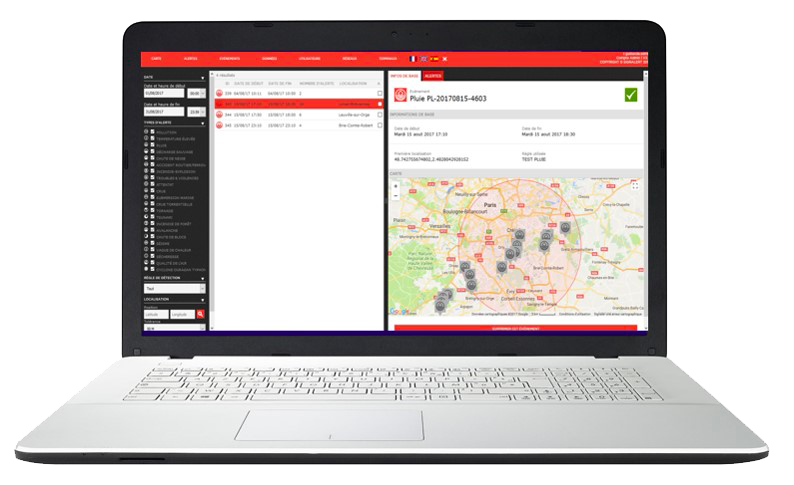 Web services (APIs, widgets, etc.) for businesses, NGOs, and local authorities in charge of territorial monitoring.
If you are in charge of monitoring a territory, a population, a network, or facilities, SIGNALERT has turnkey solutions for you to fully benefit from participatory mapping: Signalert CONSULT, Signalert OPEN, and Signalert API.
Be it warnings issued by the general public or by your network of associated users, our interfaces will meet your needs for real-time knowledge of the impacts on the ground of a situation anticipated or revealed by the users of the app.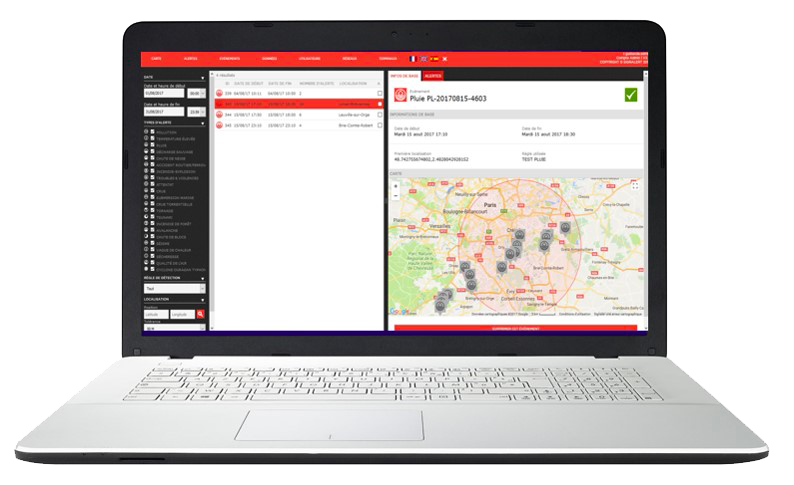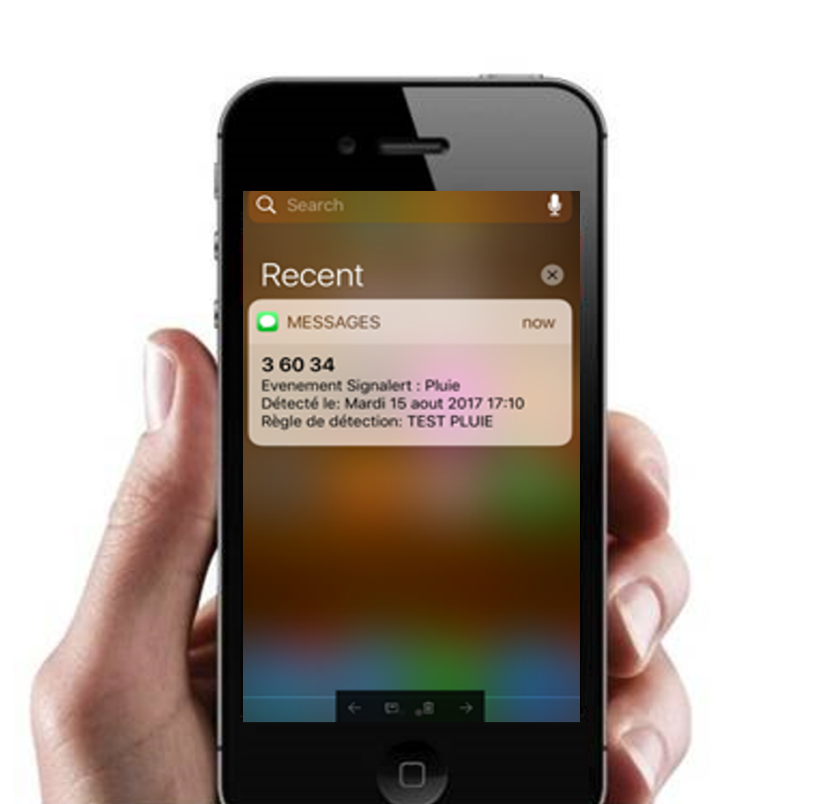 Our Signalert CONSULT web interfaces allow you to analyse alerts issued and cross-reference them with other data, and enable automated event detection, early warning, communication with users of the app, and the mobilization of your teams on the ground.
The interface is simple to use and does not require any particular knowledge other than knowledge of your area, your citizens or your agents.
Geolocated and verified, Signalert alerts are more reliable than data flows from social networks.
On your request, we can create an OPEN space to share alerts with your network or the general public..
Contact us to find out more or request a demo.
The Signalert API allows you to integrate and directly use alerts issued by app users in your visualization and mapping analysis interfaces, as well as export alerts to common formats.
Vous pouvez coupler un compte de type OPEN pour donner accès à des alertes à votre communauté comme pour le portail FAIRE FACE 72 du Haut Comité Français à la Résilience Nationale (HCFRN)

Available to Signalert CONSULT account subscribers. Contact us for technical specifications.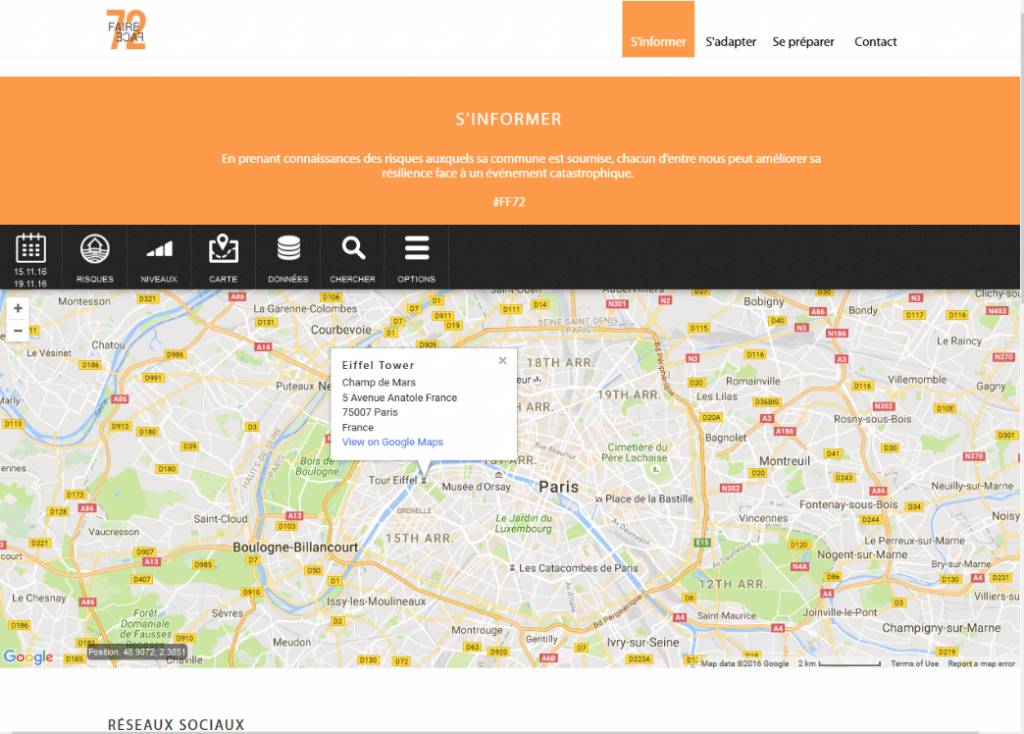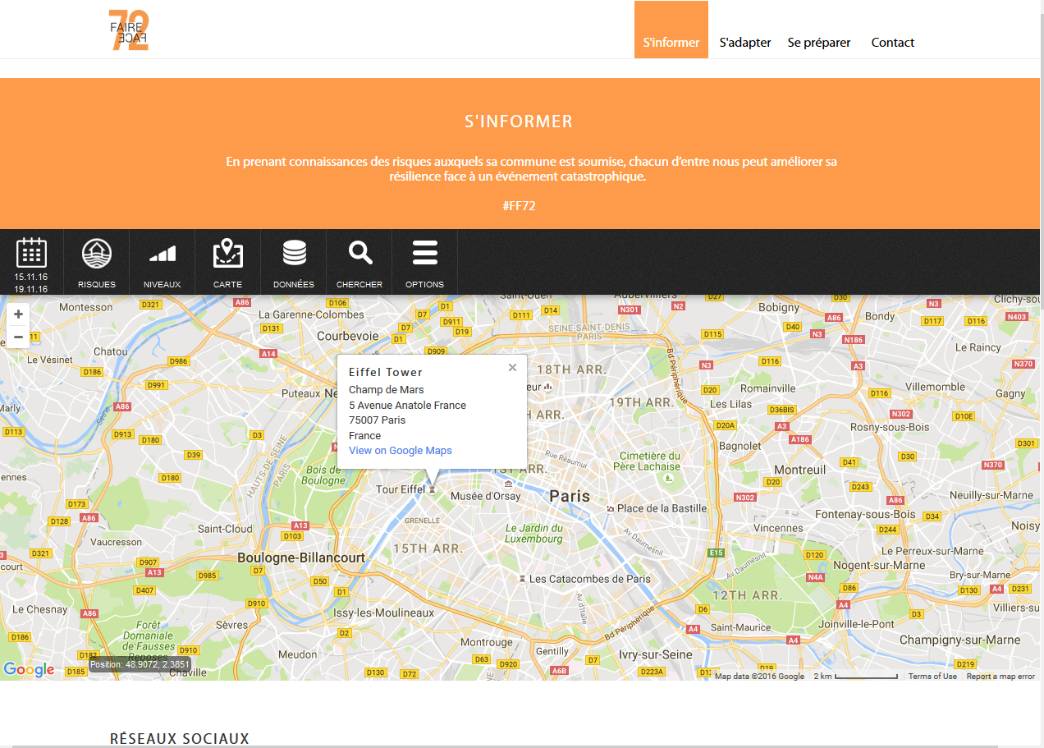 Some major phenomena (earthquakes), seasonal phenomena (hurricanes) or collective or citizen initiatives (location of illegal dumping) must be shared by all in the interest of all, or to protect the communities concerned.
We create OPEN mapping spaces for you where alerts are published by theme, region, or user network, accessible using a simple web link that can be embedded in your websites.
You can also find maps of areas at risk of flooding from overflowing rivers in several European countries.
Contact us if you would like us to open an OPEN space for your account.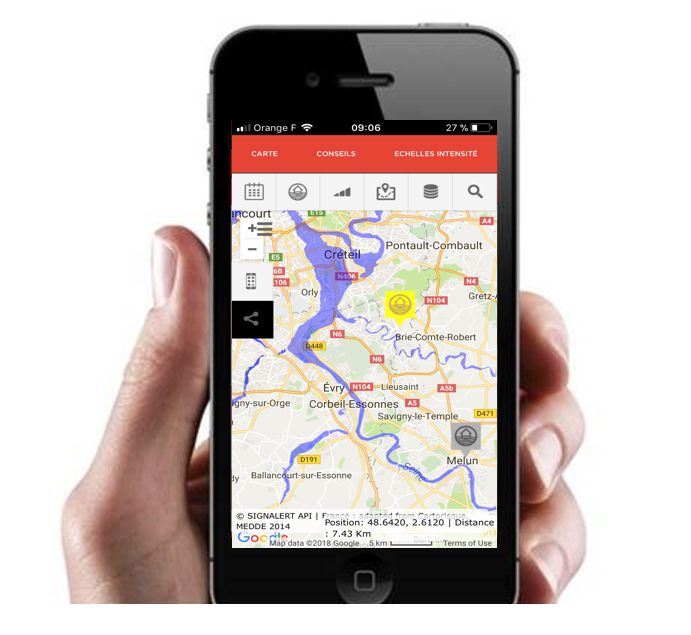 The safety of your property or your loved ones may depend on a local early warning about an ongoing storm.
SIGNALERT has designed tools based on networks of connected weather devices throughout the world to provide real-time detection and warnings about rain, extreme temperature or pollution events in the areas affecting you.
If there are no weather stations nearby, we can install one of these connected devices in your home for direct and immediate information on rainfall, temperature, humidity and other weather and atmospheric parameters.
You will be notified virtually in real time when critical thresholds that you have set or that we have helped you determine are exceeded.
Our services are designed for both professionals and private individuals in need of early warning, and detection and monitoring of extreme weather events. Combined with the smartphone app, you can report on the effects of the weather phenomena monitored in real time.
Contact us for more information.